National HVAC Manufacturers Reps
KGG Consulting is a group of tight-knit HVAC industry professionals and IAQ experts. As the only nationwide HVAC and IAQ team that provides sales, branding and digital services in one–we bring value to every part of the sales process.
There is no other company quite like ours. At our core, we are a network of reps. KGG consulting comprises roughly 80 reps across 16 rep agencies throughout the United States and Canada. KGG currently partners with seven manufacturers. This impressive network has only been made possible by 40+ years in the HVAC industry.
KGG's experience and connections in the industry allow us to serve as the ideal go-between for both manufacturers and reps. In this industry, relationships need to be the focal point. The rep, contractor, distributor, manufacturer exchange is crucial, and we do everything in our power to make communication and the process as seamless as possible.
One Point of Contact for Manufacturers
The process of finding and hiring multiple independent agencies can be daunting. Not to mention, a single rep agency is limited by their particular geography and regional capacity. At KGG, we've connected top-tier rep agencies with the best reputations across North America and combined them under one roof. This makes KGG the ideal one-stop-shop. Our rep network is already operating and highly efficient.
When we say one point of contact–we mean it. As a manufacturer, your relationship is with KGG and KGG alone. We handle the rest: updating reps on new products, new literature, new brochures, all of it.
We ensure that we partner only with the top agencies in their respective markets. An easy way to think of it? Considering KGG's numerous years in the business, we've already found the top reps and rep agencies so that you don't have to take the time.
In addition to serving as the go-between, at KGG, we believe our role should be fully encompassing. Our services include built-in training, that's both sales and product training, as well as marketing services. KGG truly does it all.
Our mindset is that sales and training go hand-in-hand. We know that sales are directly related to how well a rep understands the product. To encourage this link, we've created our own internal training department. We believe in the importance of in-depth product and sales training. Every rep needs to be trained on each product, and trained well. We ensure that our reps can discuss the how's and why's of the product.
If it's not clear already, KGG understands the importance of a digital presence in this digital age. We have an internal digital marketing team, available for consult and hire. Plus, when you partner with KGG, your company automatically becomes a part of our HVAC and IAQ digital marketing efforts.
The Importance of a Network for Reps
As a single rep agency, being a part of a larger group provides more weight, more exposure and more access to major brands. As the only national sales rep organization in the country, KGG's wider exposure and reputation means more lines for your agency.
That crucial trust factor? KGG has already earned it. And we all know that it can be easier to do business with people you know, respect and are already in business with.
At KGG, we want to bring more to the business. To do so, we created our own internal training department. This means we streamline information, new products, new literature and all possible changes in a way that is easier for our reps. The HVAC and IAQ industries are training-sensitive and we believe training is a key method to encourage sales.
Partnering with KGG also means gaining a layer of protection. We serve as a buffer between your rep agency and manufacturers. We're a tight-knit HVAC and IAQ community, and we mean it. We value, appreciate and fight for every single rep agency in our network. They are the engine of the machine.
KGG Consulting's personal philosophy is that without the reps, we are nothing. Our goal is to make sure our reps are happy, making money, trained and motivated to keep selling.
KGG's Founder's HVAC Beginnings
The story of KGG Consulting of course starts with its founder. Ken Grubbs has been in the HVAC industry for over four decades. In 1976, he went to work as a customer service representative for Geary Pacific Supply in Southern California. At this point, Ken knew absolutely nothing about air conditioning. He learned the ins and outs of the business in his position talking to contractors on a daily basis.
1976
Geary Pacific
Roughly ten years into his customer service role, Ken moved into purchasing at Geary Pacific. In this role, he continued to learn about the HVAC industry, distribution, inventory control and negotiations.
1986
Tony Carlise Sales
After 20 years in the business, Ken chose to take advantage of opportunities elsewhere. He started working as a rep for Tony Carlise Sales, an independent rep agency based in Arizona. Here, he learned yet another perspective of the HVAC sales process.
1992
The TRUaire Brand
A few years later, the rep agency had an opportunity to interview for the TRUaire line in Arizona and successfully won the line. It didn't take long to realize the TRUaire brand could shift to a national line. Simultaneous with this success, the rep agency itself was struggling.
1996
KGG Consulting is Born
From the fallout of the rep agency, Ken gained one line–TRUaire. It was time to take the brand nationwide, and with it, KGG Consulting was born.
1997
A One-Man Company Goes National
When Ken started with TRUaire, it was a small register company sold only in California and Arizona. For the first year, KGG Consulting was a one-man company. Slowly, Ken's sales efforts expanded the line into Texas, Georgia, the Carolinas and Ohio–with Ken as the de facto TRUaire rep. As the brand grew, Ken used his connections in the industry to start hiring rep agencies to join markets he was yet unfamiliar with. As TRUaire expanded and became a successful national brand, Ken took on the position of National Sales Manager for the company. Despite the title, he always remained a rep of his one-man show KGG Consulting.
1999
The KGG Model Perfected
In the first decade of the new millennium, KGG only continued to grow as the TRUaire brand eventually made it into every market in America. It was working closely during this time with Yongki Yi, TRUaire's founder and owner, that Ken learned his "customer comes first" philosophy. TRUaire's customer-service oriented way of doing business became KGG's priority purpose too.
2003
Company Expansion
With years of experience to show, it became clear that the KGG model worked. This unique blend of sales, marketing and training in one was working extraordinarily well and producing efficient results. Thus, in 2015, KGG decided to expand into the Indoor Air Quality market. Ken believed IAQ was still in its infancy at the time, and though IAQ products had been around for a while, the market was just beginning to come into its own. With this decision, KGG Consulting took on new lines and hasn't looked back since. Including TRUaire, KGG now works with Clean Comfort IAQ Products, DustFree IAQ Products, Lifebreath ERV/HRV and Zephyr Filtration.
2015
KGG Training
To account for the increase in brand and product offerings, KGG sought a way to change the training process. Rather than placing the responsibility of training on each individual rep agency, KGG opted for streamlined communication and extensive instruction by offering in-house training services. With years of personal experience as a rep, contractor and educator, Rob Ambrosetti was hired in 2018 as KGG's Training Director and certified IAQ expert.
2018
KGG Digital
In 2019, KGG's digital marketing services became a permanent aspect of KGG's multi-faceted sales approach. For years, KGG understood the value of digital branding and marketing. With proven digital success for KGG and its aforementioned brands, and still a consistently growing business, KGG Digital shifted into a more permanent role.
2019
The Future
With over five decades of combined experience in the industry, and two decades under the KGG Consulting name–our business has one of the best reputations in the market. KGG Consulting is always growing and plans on continuing to expand with an IAQ focus. For years, the industry has been about energy savings and increasing comfort. In 2020, now more than ever, the importance of the HVAC and IAQ markets are clear. KGG has been and will continue to be at the forefront of the intersection of health, IAQ and HVAC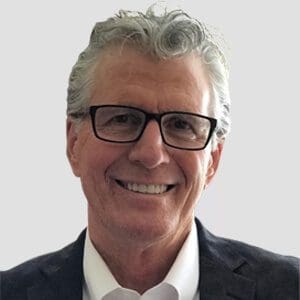 Ken is the founder and managing director of KGG Consulting. Ken first started in the HVAC industry in 1976. He held various positions in manufacturing, distribution and sales, learning all aspects of the industry, before founding KGG Consulting in 1997. Ken's dedication created a sales organization unlike any other in the business. He continues to work directly with manufacturers, distributors and his reps on a daily basis.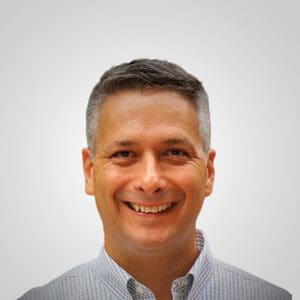 Rob Ambrosetti
Training Director
Rob spent 20 years in the HVAC industry, before joining KGG in 2018. Rob has multiple NATE certifications, holds a degree in Secondary Education, and has years of experience as an instructor. It is this blend of HVAC and IAQ knowledge and educator experience that allows Rob to succeed in his role as training director. At KGG, Rob develops extensive sales and product training curriculums, working side-by-side with reps, distributors and contractors.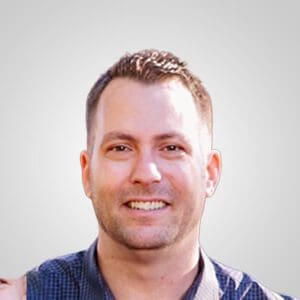 Chris Grubbs
Marketing Manager
Chris has over a decade of experience in digital marketing services. He has spent years working with KGG Consulting and KGG's brands, crafting how to best apply his experience in digital marketing to the HVAC and IAQ markets in particular. As the go-to digital expert, Chris created KGG Digital in 2018. He manages KGG's digital presence on a daily basis and helps ensure that KGG's partners, products and services are understood and available online.