Every business is a little bit different and needs a customized marketing strategy working for them. HVAC contractor marketing campaigns need to establish a local and online presence, increase website traffic, build relationships and trust, maintain a positive reputation, and ultimately boost sales.
The combination of your people, your location, and the services you offer mean you're in a truly unique situation that deserves something more than "standard." An investment in HVAC marketing services will answer the unique needs of your business.
Data Drives Actions – Use data to determine and drive strategy. Every month you should run reports and look at the numbers from an unemotional point of view.
Know Your Competition – It's a lot of work to get started and can seem a bit overwhelming. Consider starting by looking at some of your competitors and pinpointing where they are seeing success.
Customize Your Marketing Plan
Your location, competition, budget, the size of your company, and even the current economic performance all affect your HVAC business's marketing plan. As such, there's no one-size-fits-all approach to creating marketing strategies.
Trusted HVAC contractor marketing consultants will help you develop an effective marketing plan that's tailored to your business needs and goals. Together, you can create strategies geared toward achieving each of those goals while considering the elements unique to your HVAC business.
Start with a plan that makes sense for your budget, your business, and your schedule.
If you have something that is working for you now, don't stop doing that. If anything, put more resources into it while testing new strategies.
Stay flexible and adjust for changes based on the season or emerging trends.
Always keep your customer and their experience in mind.
You know your business is different, so why would you market it the same way as everyone else?
Standard marketing services just won't cut it for an HVAC contractor. You need a specialized plan that takes into account everything that makes your business unique. That's where we come in – we have the experience and knowledge to create a marketing strategy tailored specifically for you.
With our help, you can establish a strong online presence, increase website traffic, build relationships and trust, maintain a positive reputation, and boost sales.
Track & Measure Everything
You need to be able to intelligently track and measure your KPIs to understand what works and what needs to be refined. You can do this with the help of an HVAC contractor marketing expert.
What's a KPI? It's a Key Performance Indicator, a measure of your goals, strategy, and how it's performing. KPI's can be anything that's important to your HVAC marketing plan: Growing your email marketing list, getting more followers on your social media channels, getting more shares, comments, and likes on Facebook, or increasing traffic to your website. You decide what's most important and develop the strategy to hit your goals.
Set realistic expectations for each campaign and track it properly. Always remember that every sale has a process.
For example, you create this amazing flyer with some amazing tips, images, and your phone number. The proper KPI for this flyer is phone calls, not appointments. All the flyers can possibly do is entice someone to call, after that it's up to the person on the phone.
Contractor Marketing Strategies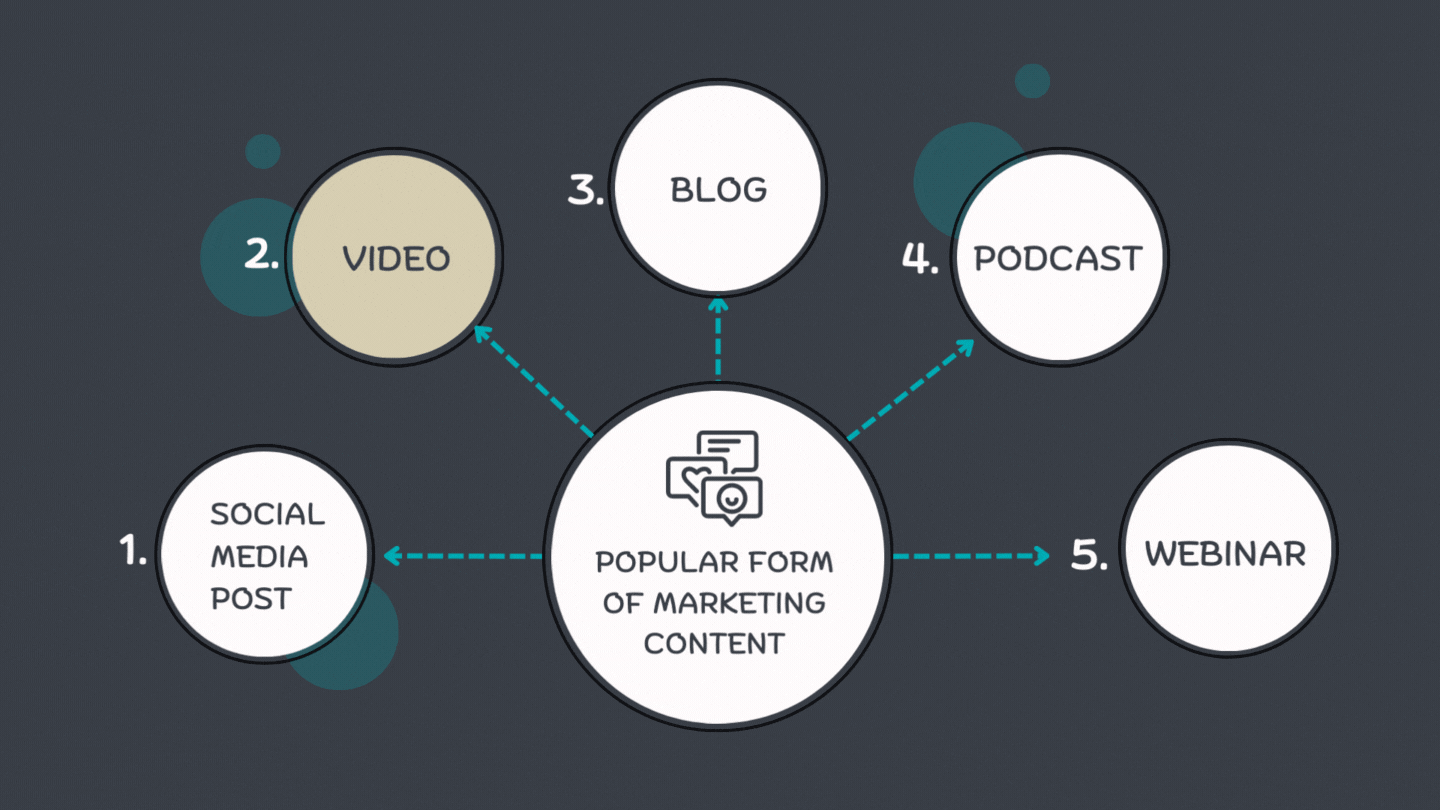 Before you decide to try out a new digital marketing strategy, take some time to look at what's currently working for you and what isn't. Consider contacting past customers to get some feedback. Find out how they heard about you, why they chose you, and use that data to decide your next steps.
There is no one simple answer to successfully creating a marketing strategy for your HVAC business. That answer will be different based on where you live, who you work with, who you want to work with, what jobs you primarily work on, and what you currently do to market your business. Being honest about your business and staying authentic with your message will help guide you.
Do you have something that is working for you right now? Maybe you decided to sponsor your local Little League baseball team as a marketing strategy. How's that working for you? Are you seeing a direct ROI from the parents of this team? Are you getting referrals from it?
If you have something that is working well for you, don't stop doing that. If anything, put more into it. If it's not doing anything for you, take some time to understand why. Maybe there is something you can tweak to do better. We'll do this daily/weekly/monthly and call it optimization. Sometimes the least successful HVAC contractor marketing campaigns will be the ones that provide the most valuable data.
Take small steps to improve your digital marketing: (be patient)
Website content: Started dedicating more time to the content on your website. Keep adding new content at a consistent rate that fits your schedule.
Social media marketing: Post more and engage or interact with your community. Take 10 minutes per day to like and comment on other people's posts.
Experiment: Don't be afraid to try new things and take chances. You might be surprised by what content ends up driving the most business for you.
HVAC Articles for Homeowners: When it comes to marketing, content is key. But what makes for good HVAC articles? How can you write better quality and engaging material that will keep your readers engaged in an informative way – all while being useful? This article will teach you how to write better HVAC articles for homeowners ➞
Marketing Services for HVAC Contractors
There is no doubt that marketing is essential for any business, but it can be especially important for HVAC contractors. A properly managed HVAC contractor marketing campaign can help you reach new customers, build your brand, and grow your business. But what are the best marketing strategies for HVAC contractors? The digital marketing services we provide are based on what we've seen to be consistently most successful.
Content Marketing: Your content should be interesting, informative, and helpful to your audience. In other words, it needs a creative edge that will make the reader want more without being too "salesy" or pushy about getting them onto their site – at least not initially! Learn More ➡
Local Marketing: When people need HVAC services, they'll start with a google search from their phone. Your business needs to be there! Learn More ➡
HVAC SEO: We all know that SEO is never going to be the only thing you need for your business, but it should always make up part of a strong marketing plan. The more time and effort put into optimization now will pay off in spades later on when customers are searching online looking at HVAC companies near them! Learn More ➡
Social Media: The HVAC industry is a competitive one, so it's important to use original content if you want the chance of being noticed by customers. The best way for your business to stand out from other companies in this space? Engagement! Learn More ➡
Search Marketing: The search engine results page or SERP for short is a complex structure that has many different parts. It's vital to know what they are and how you can use them in order to produce quality digital marketing campaigns with an impact on your target audience! Learn More ➡
New Marketing Ideas for Your Business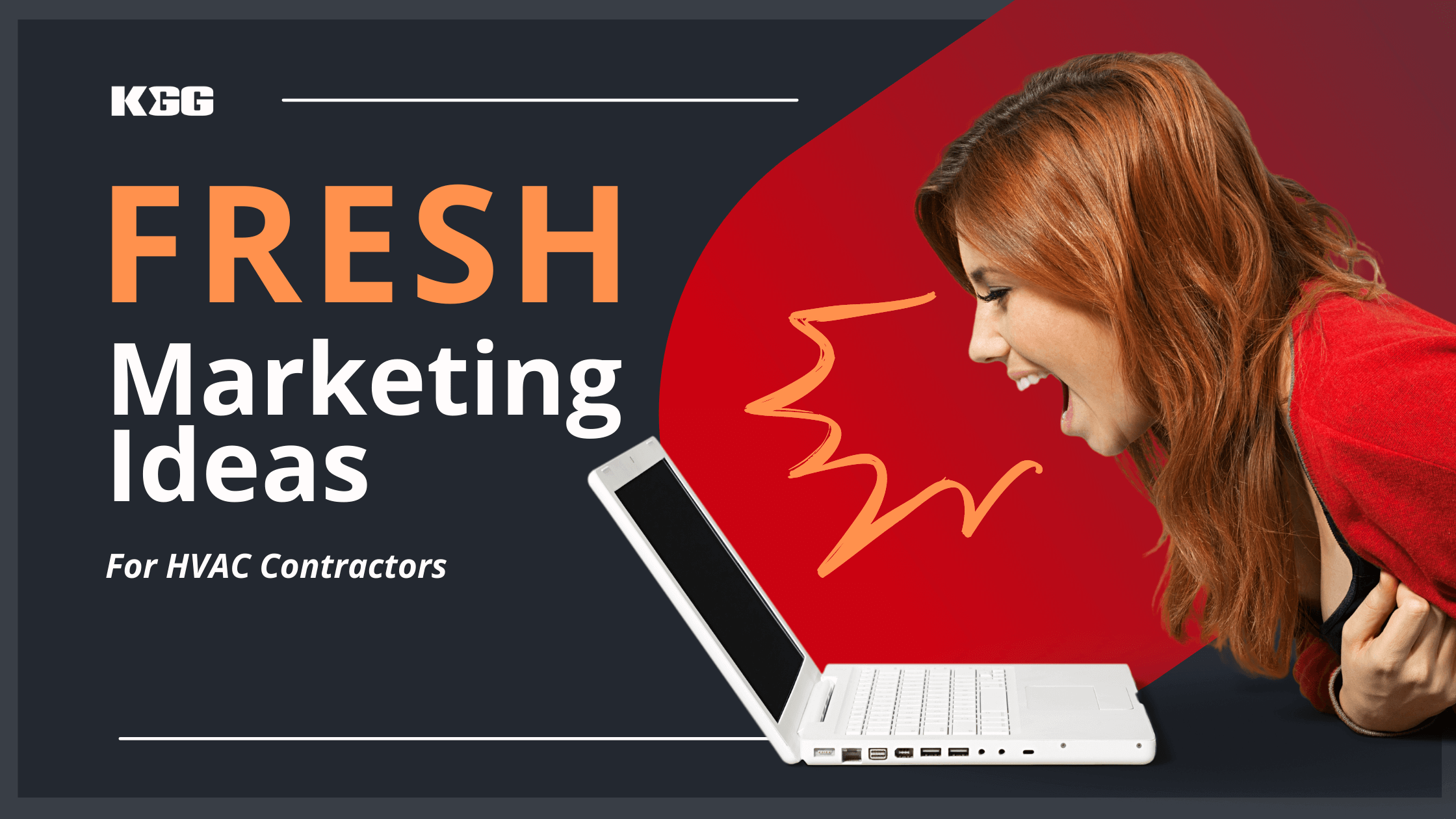 As an HVAC contractor, you know that the summer is your busiest season. But what about the other seasons? It's time to start thinking about marketing ideas that will help you get more business any time of year! One of the best ways to do this is by creating services or packages that can be promoted and sold to every customer, regardless of the season. Let's look at some marketing ideas that you can use to increase your business in any season!
10 ideas to help you get started or inspire your own:
Start a blog and write helpful tips for homeowners about how to save energy and money on their heating/cooling costs.
Develop a social media campaign that promotes the benefits of regular HVAC maintenance. Show images and videos from the field that show the results of poor maintenance.
Sponsor a community event or charity drive in your area. Raise local awareness of you and your company without an expectation of immediate results. You just want to be known.
Offer free home energy audits to potential customers.
Offer free indoor air quality inspections and leave behind a document describing the results of your inspections and your recommendations.
Work with local real estate agents to provide HVAC services for new home construction projects.
Create a special package deal for customers who need both heating and cooling services.
Partner with a major appliance retailer to offer bundled discounts on HVAC equipment and installation services.
Create limited-time packages that target seasonal issues. Humidity, pollen allergies, etc.
Offer products and services that can be beneficial any time of year for most homeowners.
Get Started in IAQ and Let Us Help Start Some of These Marketing Ideas: We want to make your lives just a bit easier. And this is something we take very seriously, which you can see with our industry-leading toolkit for the beginning of what will be an exciting journey! Learn more about how we can help ➞
Every time the temperature drops, the phone starts ringing with calls from homeowners asking about heating services. And when it starts to warm up again? Suddenly, all of your clients are concerned about their cooling bills.
It's understandable that this type of reactive customer service can be frustrating and difficult for HVAC contractors, considering one season offers so much more work than others. But you don't need to let the weather dictate your business! One way to keep up with demand in any season is by promoting bundled packages and special deals. This will help make sure customers get necessary services while also ensuring they come back for future repairs should anything go wrong after installation.
By using any of the marketing ideas listed above, you'll be able to reach more potential customers and increase your business in any season! These are great strategies that will help you maintain a steady flow of business all year long.