Every HVAC business is a little bit different and needs a customized marketing strategy working for them. One that helps your business establish a local and online presence, increases website traffic, build relationships and trust, maintain a positive reputation, and ultimately boost sales. The combination of your people, your location, and the services you offer mean you're in a truly unique situation that deserves something more than "standard." An investment in HVAC marketing services will answer the unique needs of your business.
Customize Your HVAC Marketing Plan
Where you live, how many employees you have, your marketing budget, your goals, and competitors, all make your business marketing plan unique. Because of this, there's no single tactic or one answer to what a successful HVAC marketing plan looks like.
Create an Epic Marketing Plan
Remember when you wrote out a business plan? Great! Writing an HVAC marketing plan is pretty much the same thing. We recommend conducting a SWOT analysis as a great starting point. The important thing to remember is to be honest with yourself about your business. Really take some time to think about your Strengths, Weaknesses, Opportunities for growth, and Threats. Grab a whiteboard, and start writing them out. This is a great way to see your business for what it is and it will help drive your marketing decisions moving forward.
Understanding your customers both intrinsically and extrinsically will help you determine your target market. List everything you can about past and current customers and find comparisons. Know who you primarily work with; Is it homeowners, property managers, commercial or residential developers, something else? What kind of work are you primarily doing? How old are they? What percentage are male and female? What are their behaviors or decisions? All this information comes from experience. Taking some time to reflect on these things will help guide your marketing plan.
Chances are there's another HVAC business in your town or service area. It's just the nature of business. Taking some time to really understand your competition and their HVAC marketing strategies will give you insights on how to stand out. Take some time to look at their website, learn their process, read their reviews, and identify gaps to determine where you can add value.
This is the fun part. Decide what objectives and goals are most important to your business. Make honest, realistic goals that you can achieve and something you will continue to work towards a year or 2 down the line. Do not set goals that will discourage you. The goals can be anything really: 50 new followers on social media every month, 4 new customers every month, writing a monthly blog post, or shooting one HVAC DIY video every 2 weeks to share on Youtube.
You've decided on your goals, now it's time to develop an outline for your strategy moving forward. Take one goal you have and write out every action you'll need to take to complete your goal. Taking every action and writing it out in steps makes the goal much easier to digest and complete. If there are 10 steps you need to take to accomplish your goal, start with the easiest ones first and work your way through the harder ones.
Really think about how much money you can afford to put into marketing your HVAC business. There's no one answer. If you don't have much to spend, get resourceful. It's perfectly okay to tweak something to be affordable, and never shoot for perfection. You'll never get anything done. Just keep moving and doing. You'll learn what works and what doesn't along the way.
Just go and do it. Whether your marketing strategy is simple or complex, it's important that you just start. Take each goal, break it into actions, and complete each step until it's done. Measure the results, refine the strategy, and repeat.
Track & Measure Everything
You need to be able to intelligently track and measure your KPIs to understand what works and what needs to be refined. You can do this with the help of an HVAC marketing expert.
What's a KPI? It's a Key Performance Indicator, a measure of your goals, strategy, and how it's performing. KPI's can be anything that's important to your HVAC business marketing plan: Growing your email marketing list, get more followers on your social media channels, get more shares, comments, and likes on Facebook, or increasing traffic to your website. You decide what's most important and develop the strategy to hit your goals.
Set realistic expectations for each campaign and track it properly. Always remember that every sale has a process.
For example, you create this amazing flyer with some amazing tip, image, and your phone number. The proper KPI for this flyer is phone calls, not appointments. All the flyers can possibly do is entice someone to call, after that it's up to the person on the phone.
HVAC Dealer Marketing Strategies
Before you decide to try out a new digital marketing strategy, take some time to look at what's currently working for you and what isn't. Consider contacting past customers to get some feedback. Find out how they heard about you, why they chose you, and use that data to decide your next steps.
There is no one simple answer to successfully create a strategy for your HVAC business. That answer will be different based on where you live, who you work with, who you want to work with, what jobs you primarily work on, and what you currently do to market your business. Being honest about your business and staying authentic with your message will help guide you.
Do you have something that is working for you right now? Maybe you decided to sponsor your local Little League baseball team as a marketing strategy. How's that working for you? Are you seeing a direct ROI from the parents of this team? Are you getting referrals from it?
If you have something that is working well for you, don't stop doing that. If anything, put more into it. If it's not doing anything for you, take some time to understand why. Maybe there is something you can tweak to do better. We'll do this daily/weekly/monthly and call it optimization. Sometimes the least successful campaigns will be the ones that provide the most valuable data.
Checkout These Recent HVAC Marketing Articles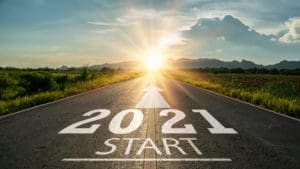 In 2021, there are four major trends in digital marketing, and HVAC businesses can incorporate them into their strategy – learn how.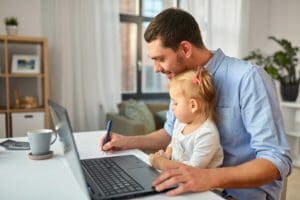 Learn how to effectively market your business to the growing remote workforce in your area. Grow your business using this helpful guide as a starting point.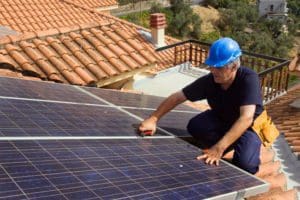 Does your solar energy business need a boost in leads and sales? Learn seven great ways to market your solar company today.