AHR Expo - Everything You Should Know
The AHR Expo is one of the largest HVAC related trade shows in North America. It's a great place to network with other professionals, see new products and technologies, and get updates on industry news. If you're not sure what to expect at this year's show, here are some things you should know!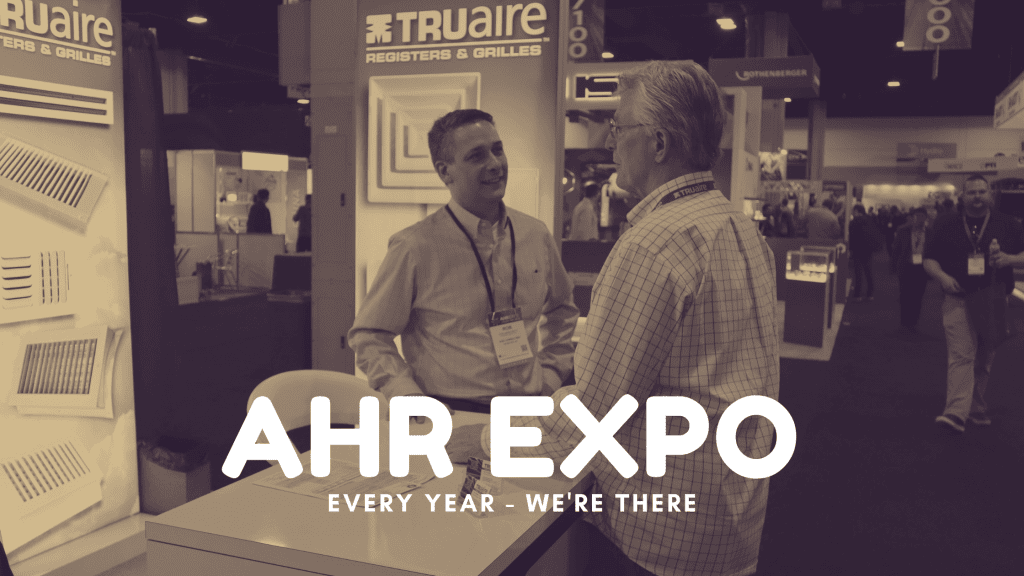 What is the AHR Expo?
The AHR Expo is one of the most important trade shows in the HVAC industry. Held every year, it brings together thousands of manufacturers, distributors and contractors from around the world to showcase their latest innovations and discuss new developments for this year's projects. The expo also features seminars that address a range of topics including installation techniques, product specifications and other issues related to the field.
It provides a unique forum for HVACR manufacturers of all sizes and specialties to come together, share ideas, and showcase the future. The AHR Expo has been around since 1930 as this is where OEMs can meet engineers, contractors, technicians; facility operators such as architects also attend (and educators) with mutually beneficial business relationships in mind.
Who Should Attend the Expo?
If you work in the HVACR industry, then this is your convention. The AHR Expo caters to any professional who works with air conditioning-related products and services. With thousands of attendees every year, it's a great way for new professionals to make lasting connections that can help them throughout their careers. Those new to the industry may find that some of the most valuable seminars are given by experienced professionals. Long-time HVACR workers are often eager to share their knowledge to help others avoid costly mistakes. This is also a great opportunity for building managers to network with fellow industry experts, which can result in improved efficiencies behind the scenes.
People you meet at this expo will vary greatly depending on what day and time you attend, but there's one thing they'll all have in common: they want your business! The AHR Expo attracts tens of thousands of people who are ready and willing to purchase products and services. Some exhibitors offer discounts during the show, making it an ideal time to upgrade your HVAC system or to purchase the latest HVACR tools. There's even a job fair to help you find new team members, or hire someone for your own business.. The AHR Expo attracts thousands of professionals every year looking to make lasting connections and to begin fruitful relationships with potential customers!
There are several seminars given at the expo which are taught by industry experts. These seminars vary depending on what day and time they're presented, but there always seems to be something worth learning. The seminars will teach you how to improve your HVAC knowledge, learn tips for running a successful business, connect with other industry professionals, and even provide networking opportunities that can be invaluable down the road.
AHR Expo Innovation Awards
Each year, the AHR Expo Innovation Awards honors the most original and innovative products showcased at each year's expo. The competition is judged by a panel of third-party ASHRAE member judges who evaluate all award entries based on their innovative design, creativity, application value to market impact.
The judges of the AHR Expo Innovation Awards are ASHRAE members with over 20 years of professional engineering experience. They have worked in all facets of the industry, including but not limited to: education/instruction, research, engineering management, design engineering, and product development. Each category is assigned four judges who thoroughly evaluate all submissions to determine winners. The judging process involves each judge individually reviewing and scoring every submission before reaching a consensus on a winner for each award category.
The winners and finalists of the competition are announced in an official AHR Expo press release and in the ASHRAE newsletter. The ten winning companies receive crystal awards to put on display, while their products will be featured in a short article published by ASHRAE Journal. In addition, one company is selected as Product of Year winner during Show event each year which gives them more exposure for this achievement among exhibitors at AHR Expo show floor.
AHR Expo Future Locations