Homeowners won't just take your word for it … now more than ever, they want data that support their purchasing decisions. While you're likely an HVAC or IAQ expert with the best of intentions, your recommendations may still come across as snake-oil salesman-like. You can mitigate this with recommendations based on reliable data from in-duct central air monitors.
HAVEN's Central Air Monitor (CAM) is changing the way HVAC and IAQ professionals do business. There's a slew of benefits to share with homeowners about the HAVEN ecosystem. The in-duct sensors, controls, and software solutions empower your business. Most importantly, you're helping your customers breathe better with healthier indoor air.
Learn more about the CAM product, the pro web portal and how this product builds trust and transparency. Finally, learn how to effectively sell it while out in the field.
What is the CAM?
The CAM is an IoT device that transmits indoor air data wirelessly. It uses bluetooth for provisioning and commissioning the product and wifi to send the IAQ data to the cloud.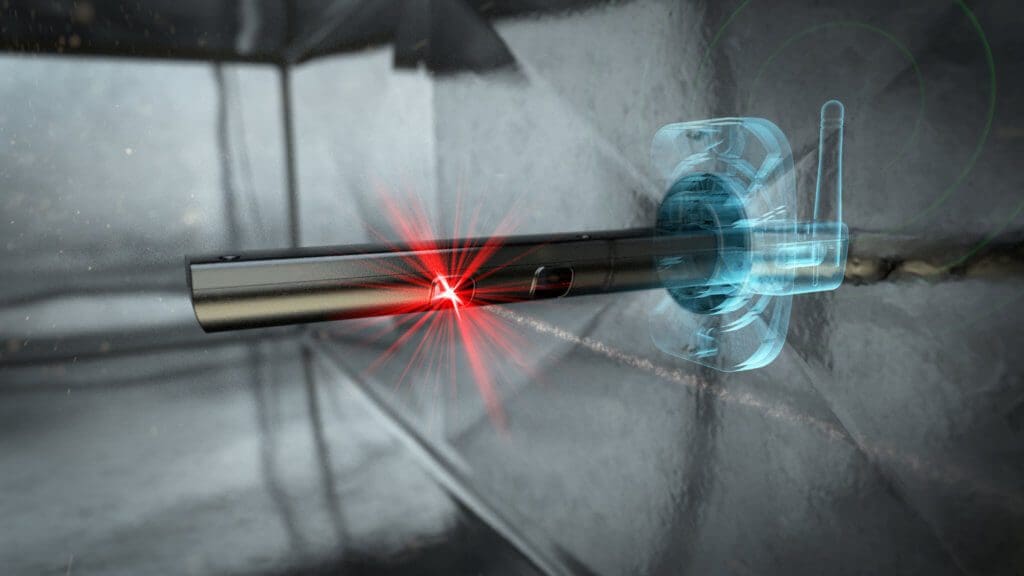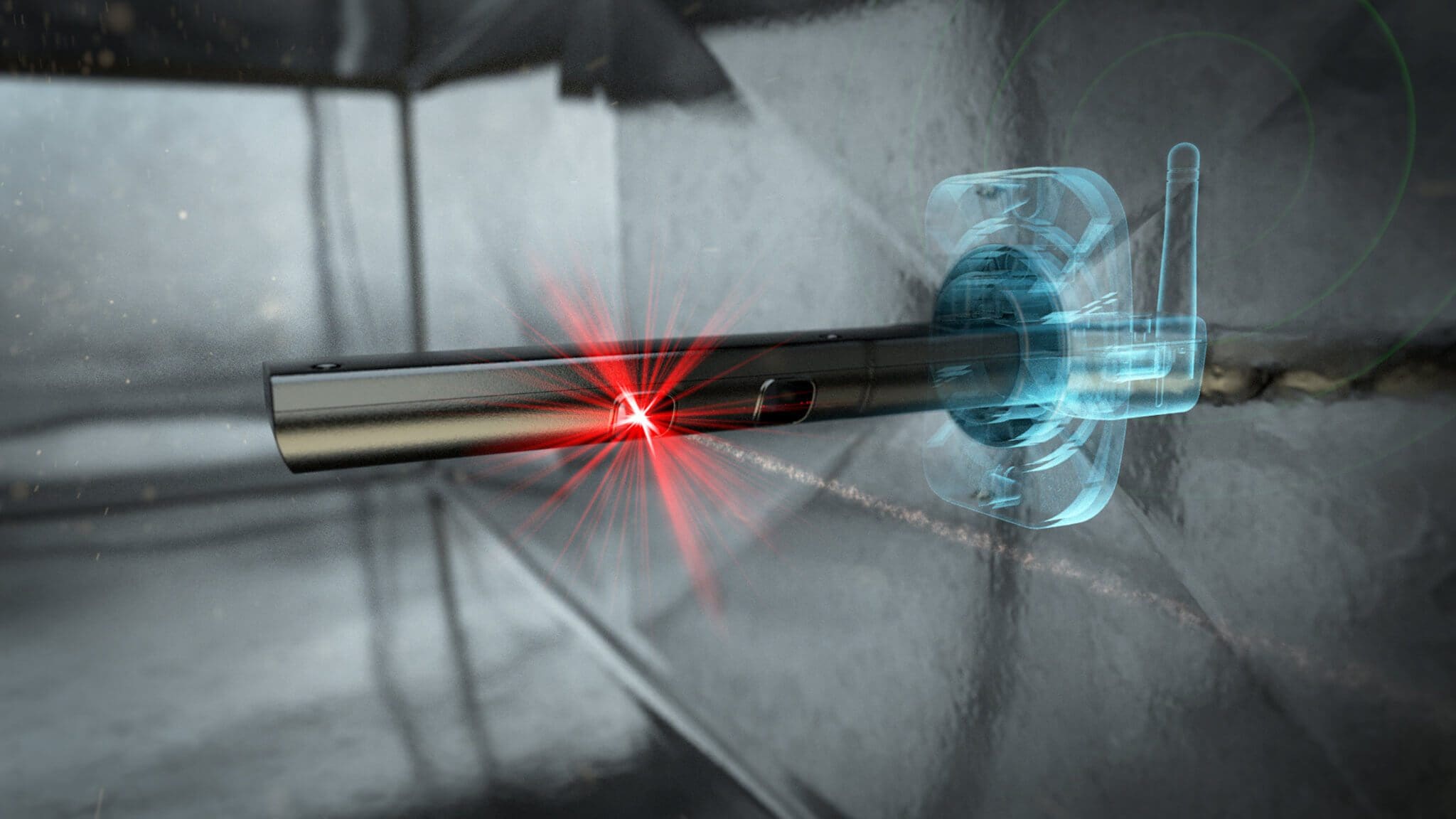 Differences Between Countertop Monitors and the CAM
There are significant differences between countertop monitors and the CAM, including:
Installation – Countertop monitors are placed on a table, surface or mounted on the wall. The CAM must be professionally installed in a home's ductwork.
Moving Parts – Countertop monitors have mechanical motors, pumps and bearing to draw in air, increasing the chance of system failure. The CAM is solid-state, simply taking advantage of the HVAC system's fan to monitor air.
Capability – Portable monitors are great for monitoring small spaces or one room. The CAM offers whole-home, making it a whole-house solution.
The HAVEN Central Air Monitor Pro Web Portal
The HAVEN Pro Web Portal was designed specifically for HVAC professionals. It displays particulate matter, VOCs and indoor relative humidity data from the CAM. On top of that, it indicates where and when these measurements reach dangerous levels in a customer's home. All of this helps you meet homeowners at the intersection of IAQ and HVAC.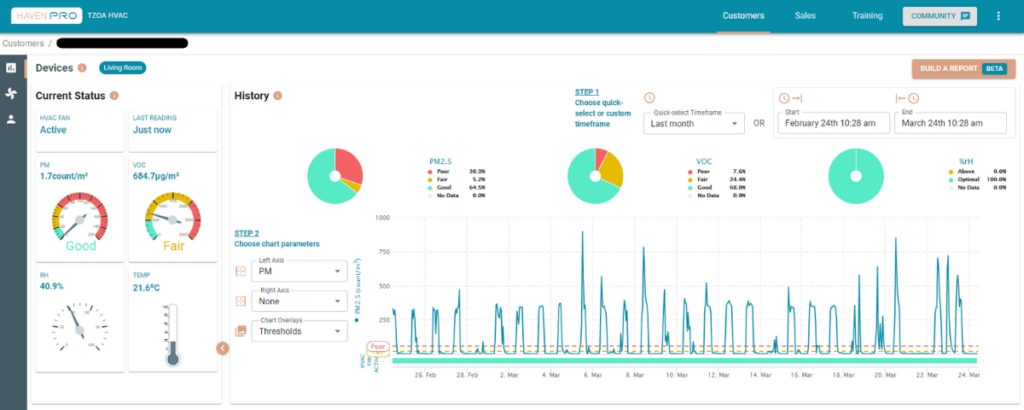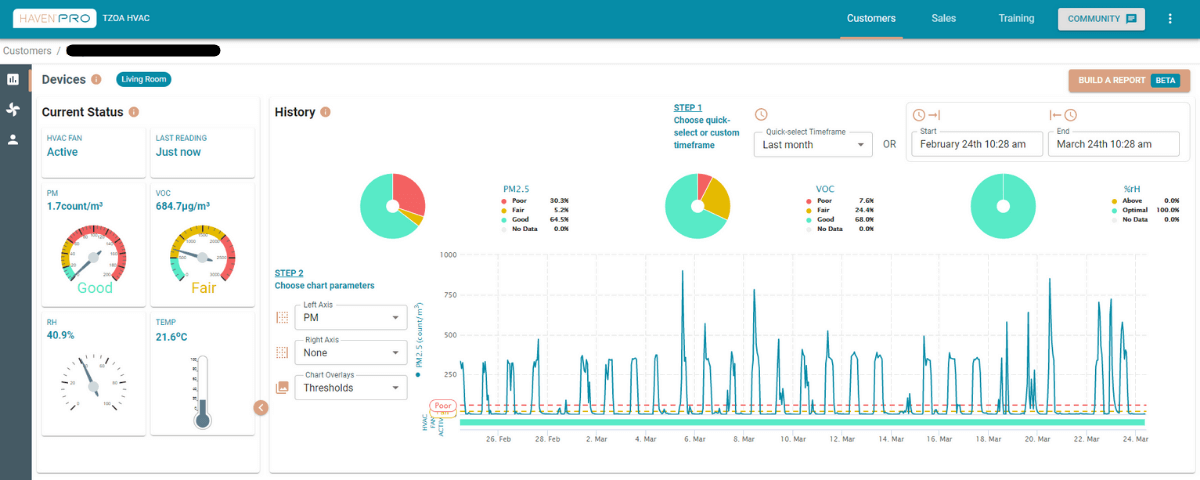 The portal provides you with the following tools:
Remote monitoring for year-round touchpoints
Sophisticated customer prioritization based on reliable data
Data-driven sales opportunities through IAQ reports
Added value to service and maintenance contracts
Build Trust and Transparency with the CAM
"The HAVEN CAM has been designed with Pros in mind: the in-duct approach for installs requires an HVAC technician, whereas consumer-grade countertop monitors do not," said Ben Reed, VP of Product at HAVEN TZOA.
"Reliable data from research-grade sensors helps build trust with the homeowner and validates equipment recommendations for solving IAQ issues. It's a solution to the 'snake oil salesman' perception that poses a challenge for many HVAC techs."
The HAVEN dashboard gives your HVAC and IAQ business the window of opportunity to improve customer's IAQ. It's much easier to have the sales conversation when both you and the homeowner can see the home's IAQ pain points.
How to Effectively Sell Central Air Monitors in the Field
The CAM provides many benefits to homeowners. Learning how to identify customers that would benefit from this product is critical. Once you identify these clients, it's up to you to best communicate and present these benefits in the right way.
A perfect candidate for the CAM is a homeowner that lives in a tight, energy-efficient home. That's because they typically suffer from poor ventilation and filtration. These buildings do not optimize human health. Another perfect candidate is a homeowner that already has countertop air quality monitors. These customers are already concerned about IAQ and want greater awareness, but likely weren't aware of the better option. "Common air quality monitors only measure one room at a time," is one tip Reed says to share with homeowners that have countertop monitors.
Effective sales strategies for the CAM are:
Have a CAM on your truck and ready to show
Connect with the team at TZOA to learn about the personal use program
Offer an incentive to install that day 
Make it affordable by providing finance options
Build it into a service or maintenance contract
Bundle it with other HVAC or IAQ equipment
Offer it as part of a Good, Better, Best offer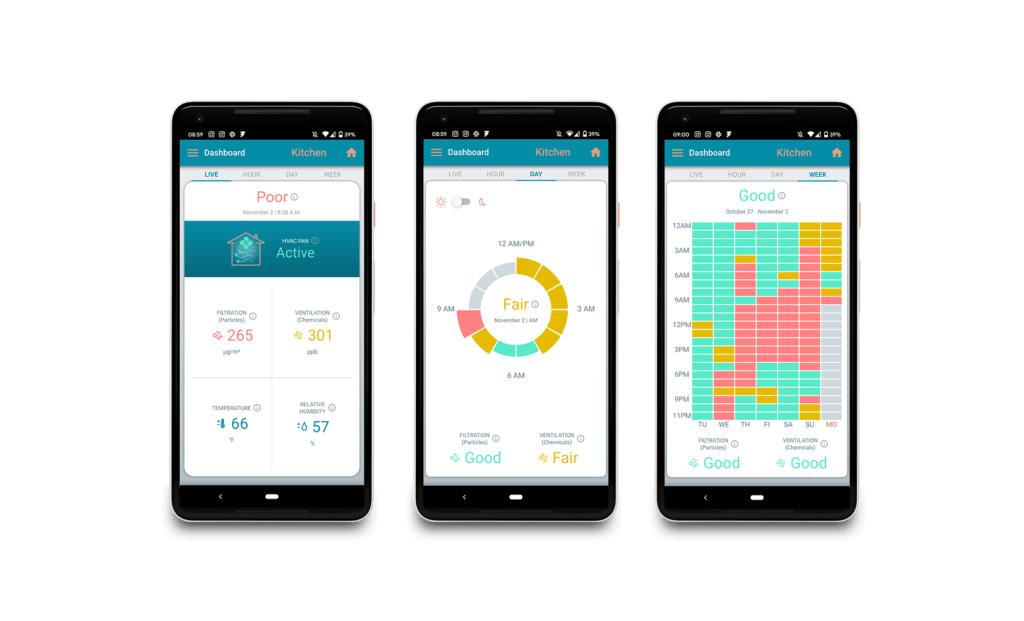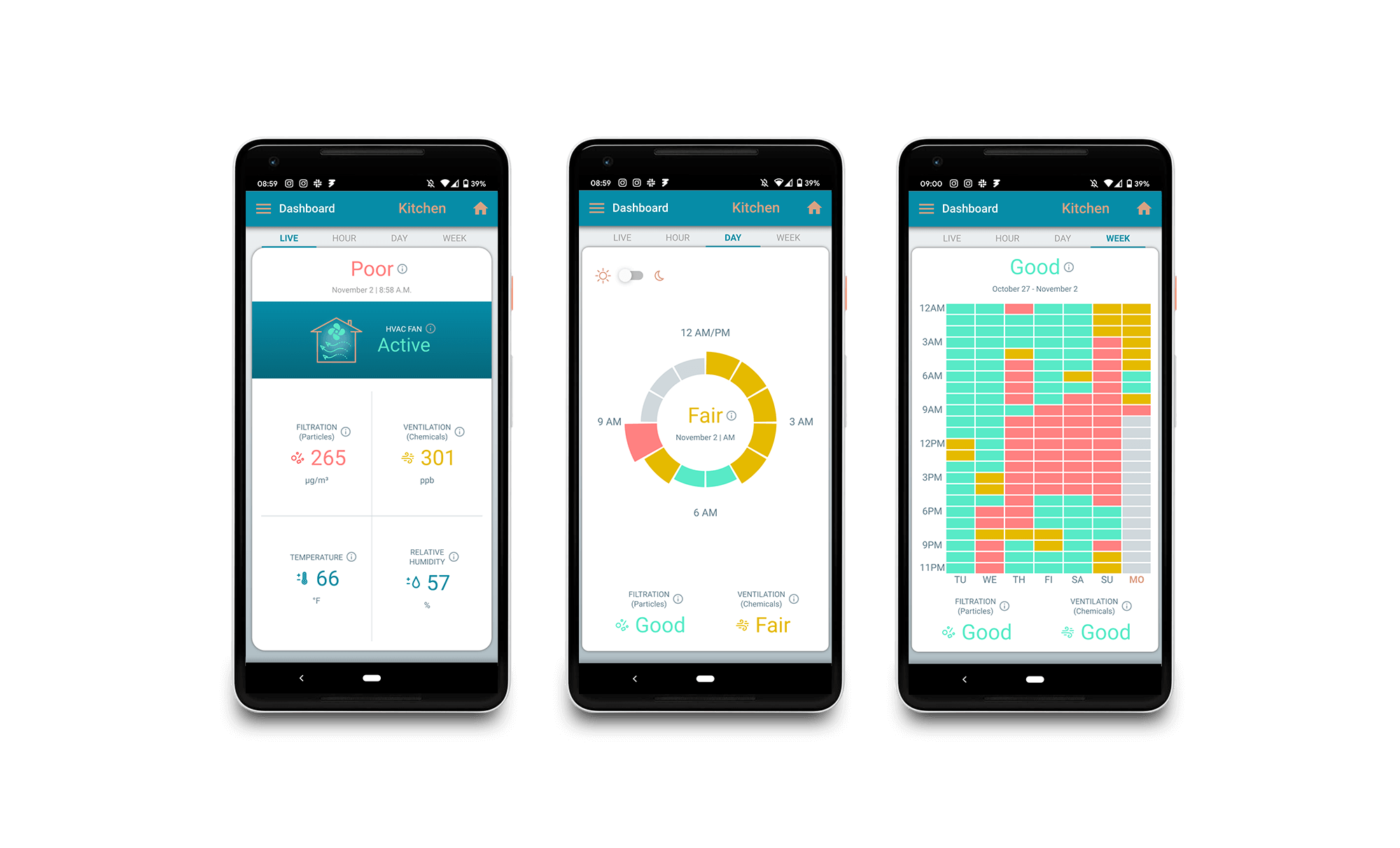 "Consumers aren't simply buying a product from you," said Reed. "They're buying a long-term, professionally managed whole-home air solution."
By installing the CAM and tracking the data about the home, you can effectively sell more. It's your gateway to selling more service agreements. You'll also find your business selling, installing, and servicing more IAQ. This means more profitable filtration, purification, mechanical ventilation, and humidity control solutions for your business.  
Interested in making the HAVEN CAM a part of your business and your best IAQ sales tool? Learn more and get started here.