You're here because you need to know how to get commercial HVAC leads for your business. Well, we happen to have the inside scoop on a great way that will provide more work opportunities and fill those marketing hours with new clients—if only it was as easy as saying go out there and start generating quality leads! The key is, once you have them in hand, provide excellent follow-ups or they'll be gone before dinner time.
What do most people think of when they hear commercial lead generation? They probably imagine the typical tactics such as buying:
Ads in newspapers or magazines
Lists of businesses with government contracts
Lists of businesses in a given zip code
In addition to these "legacy" strategies, the most effective lead generation strategy for HVAC companies involves carefully targeting prospects with digital marketing and search engine optimization.
Is Lead Generation Still Profitable?
It won't be unless you approach it correctly. This is a common misconception about lead generation services. You'd be surprised how affordable and practical it is to start a lead generation marketing campaign that turns your business into an unstoppable money-making machine! The key lies in a willingness to commit the time and resources necessary to execute these strategies properly so they work like clockwork, around the clock.
It will take a little time to learn how lead generation works. In this article we'll break down the lead generation process into four easy steps:
Finding Prospects
Targeting Those Prospects Effectively
Setting Appointments
Turning Objections Into Sales
Each of these steps must be done correctly if you want more commercial HVAC jobs for your business, so let's dive in!
Step #1: Identifying Commercial HVAC Lead Prospects
Let's start by asking: what types of businesses are likely to have commercial HVAC needs? You can begin with a broad search like "commercial lead generation services," but if you want to be more targeted (and more effective), then you need to answer questions such as the following:
What type of businesses am I targeting?
Which industry are they in?
What is their annual revenue?
Do they own or rent their property? (This is important because it will affect whether or not they need financing.)
The first step toward finding lead generation prospects involves answering these types of questions. To make this easier to follow, here is an example of a lead generation target list:
Manufacturing, specifically, wood product manufacturers with an annual revenue of $10 million+ that own property and do not need financing.
Residential construction businesses with an annual revenue of $300,000-$3 million, owns property and likely do not need financing.
Specialty retail stores with annual revenue between $3 million-$10 million with 10% above average store traffic volume. Likely does not own property and must be financed.
Educational institutions between the $1 million-$1 billion annual revenue range. They likely do not own property, have access to grants and might require financing.

Tip: Schools are a great lead generation target because they have to regularly replace older HVAC systems and install new air conditioning units.

Museums and arts centers with $500,000-$1 million annual revenue range. Does not own property and must be financed.
Step #2: Targeting Your Commercial HVAC Leads
Now that you have a lead list or database of prospects, how do you find out what investments lead generation prospects need to make in order to see the value in your services? Again, this requires some research. Here are a few questions that will help you narrow your search:
What type of equipment or fixtures do they have in their space? Are they using old heating and cooling units straight out of the 1940s?
How dense is their building? Suburban office building is high density, a rural motel is low density.
Is there an option for green technology upgrades that would reduce the total ownership cost of new HVAC equipment?
As lead generators, you must consider all of these factors when it comes to lead generation marketing campaigns. You're trying to find businesses that can benefit from your products and services, and then hunting down where your prospective decision-makers are. Finding leads is only half of the battle; you have to target them effectively as well!
To target them with marketing, creating content is a great place to start. The solid approach is to divide your lists into existing and new clients.
Existing Clients
If you already have their contact information, a phone call is your best method of contact. In these cases, the owner of the company should call to personalize it. Email marketing is another method, and should still come from the owner, but is less effective than a phone call.
New Clients
If you are looking for new leads, think about where your leads are. Developing blog posts, sales landing pages, social media posts and radio ads for streaming services that address their pain points are always great options. On top of that, ads targeting decision-makers on Google and social media channels will bring traffic to your site. Ensure you have a lead form for them to fill out.
Step #3: Set Appointments With Your HVAC Leads
After all of this hard work, you'll have a lead list full of folks who need HVAC services. Once you contact them with lead nurturing emails, phone calls and such, it's time to schedule an appointment for one on one meetings. This means that you will need an effective follow-up process so that the lead generation appointments actually turn into sales opportunities. So let's talk about how to generate high-quality appointments that result in sales!
Here are some appointment setting tips to keep in mind:
Make sure that your lead marketing campaign is focused on their specific industry. 
Set up an appointment with the top decision-maker for each prospect.
Figure out if you want to have the meeting over the phone or in-person (personal phone conversations and face-to-face meetings lead to more effective lead nurturing). 
Use email follow-ups for scheduling purposes only. Once they've scheduled an appointment, only contact them via phone or direct mail when needed. 
These tips will ensure that all lead generation appointments lead to sales opportunities and that your lead campaign generates higher quality leads. You cannot spend all of this time on lead generation for the sake of lead generation alone; you have to know how to make it work.
Step 4: Turn Lead Objections Into HVAC Sales
Remember how we mentioned lead nurturing earlier? Lead nurturing means sending automated emails and making phone calls intended to help prospects through the sales cycle. It also helps weed out many of the objections they may have initially. Two popular objections are:
"We can't afford it." The solution is financing.  
"We don't need it." The solution is to sell the result, not process. Offer a free HVAC assessment or free indoor air quality samples. You want to sell the value of knowing assessment results or IAQ product trials. This will help you better identify their HVAC system or indoor air pain points.  
The campaign should be a series of emails that cover one topic affecting their business and the solution you're offering. Include a link to a site landing page that covers the topic and solution in more depth. The idea is to keep their interest in educational content and turn objections into sales.  
If you manage an effective lead generation campaign, then most people shouldn't drop off during the follow-up process. For example, if someone schedules an appointment with you and then ghosts for three weeks, that's a sign that something in your process needs an adjustment. In the event that your lead didn't read the emails, you can always address these objections over the phone or in person. Then make sure to send links to your company website that cover what you talked about in greater detail.
As you can see, there is a lot that goes into setting up an effective commercial HVAC lead generation campaign. If you only focus on one aspect of this process, chances are it won't produce long-term results. The process requires all four steps for HVAC sales success!
Frequently Asked Questions: HVAC Leads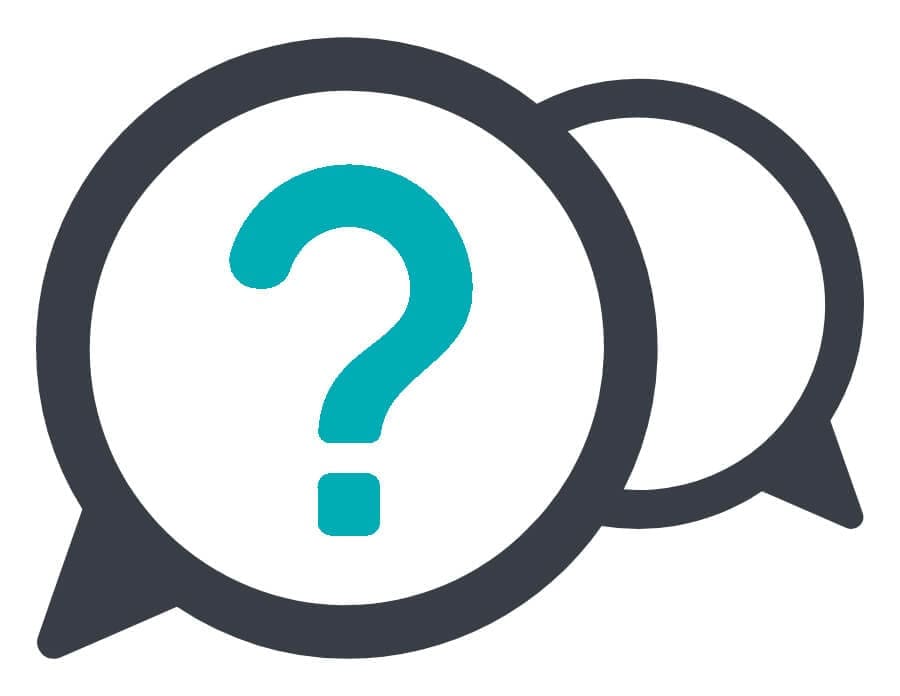 How much do HVAC leads cost?
After all the work put into a lead generation strategy, the average HVAC lead typically costs around $275 per lead.
Where can I get HVAC leads for free?
If you personally take the time and effort to build your lead generation marketing strategy, the cost would technically be free. This article as well as this resource are great places to start to do it yourself. Does your business sell indoor air quality products and services? If you qualify, you can also get free IAQ leads here.