Websites are often overlooked by HVAC business owners. It can cost lots of money to hire someone to build a site for you. If you're building it yourself, it can take lots of time and effort to get it right. Once it's set and launched, the easy thing to do is to forget all about the site and move on to other pressing issues. What they fail to understand is that their website needs TLC and constant maintenance. When it's right, your site can be your ultimate 24/7 salesperson. It can be your biggest lead magnet for the HVAC or IAQ services you provide. Here are the 5 biggest HVAC website design mistakes HVAC companies make:
Not updating your site often enough
The site is not user-friendly
It's not optimized for mobile devices
Boring content is driving potential HVAC customers away
Not using digital marketing to drive HVAC customers to your HVAC website
1. HVAC Contractors Make the Mistake of Not Updating Their Website Design
HVAC businesses that fail to update their website often enough can result in customer and profit loss. Regularly updating your site with fresh, interesting content is the best way to get HVAC customers to keep coming back. Customers are more likely to return to your website if they find the latest news, new services, special offers, tips, and advice, helpful. If your site does not have this type of relevant content that interests your customers, then your website is basically an expensive online business card with hours and contact information.
If you decided to add new services to your toolkit, it's important to add those new services to your site. When a target customer goes online to search for local HVAC companies for a particular service, will you show up? You can't assume they'll know you can change out their furnace if you don't have a service page or article dedicated to it. Cover all your bases with content and service pages, and meet your next customer online.
Professional Website Design Services for HVAC Contractors: Web design is not a one-size-fits-all solution. KGG Consulting is a full-service web development company that specializes in providing HVAC business owners with custom-designed websites. Learn More ➡
2. HVAC Website is Not User-Friendly
HVAC website design mistakes also include not creating a site that is user-friendly. User-friendly sites have a clearly defined call-to-action, are easy to navigate, and create a pleasant user experience.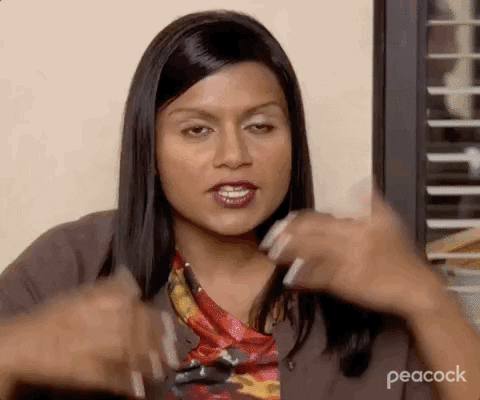 Each service you provide should have its own dedicated page. Add related articles or videos to each service page for visitors to learn more. Lastly, your contact information and lead forms should be easy to identify and fill out. The trick is to make everything easy for visitors to locate and tell them what to do when on your site.
3. Your HVAC Website is Not Optimized for Mobile
One of the biggest HVAC website design mistakes business owners are making is not optimizing their website for mobile devices. In fact, 9 of every 10 customers are lost if you provide them with a low mobile-friendly experience.
An important thing to remember is that the screen size on a mobile device is significantly smaller than your desktop monitor. As a result, you have less space to work with, so it's important you:
trim the content – keep it short and simple
make the buttons thumb and index finger-friendly
use icons instead of words to get your message across
use images optimized for mobile sites for faster load times
avoid the use of video on mobile sites to ensure faster load times
The easiest way to lose customers is if your HVAC website looks horrible when visitors pull it up on their smartphone or tablet. These days, almost all website templates are automatically set to be mobile-friendly. If your site was built when flip phones and pagers existed, it's time for an upgrade.
4. Boring Content Is Driving Potential HVAC Customers Away
Driving traffic to your HVAC website is only half of the battle. The other half is keeping them there. If your HVAC website is full of HVAC content that is just a bunch of fluff, then it's driving potential HVAC customers away. Visitors are not going to continue reading your content if it's full of boring information that doesn't help them. Moreover, if it's not providing them with any guidance on what they should be doing next, then you lose.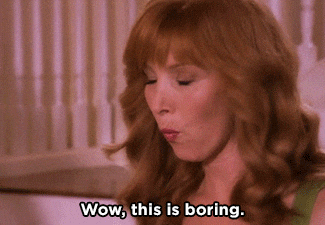 You need to write interesting content that brings value to the visitor. Every word on your site should have a purpose. If it's not educating them, driving leads, or inspiring them to pick up the phone and call you, remove it. Make every effort to only publish content that is going to help your existing and potential customers.
HVAC Articles for Homeowners: When it comes to marketing, content is key. But what makes for good HVAC articles? How can you write better quality and engaging material that will keep your readers engaged in an informative way – all while being useful? This article will teach you how to write better HVAC articles for homeowners ➞
5. You Don't Use Digital Marketing To Drive People To Your HVAC Website
One of the HVAC website design mistakes that most business owners fail to take advantage of is digital marketing. A website by itself isn't digital marketing. It's the tools and strategies you use to get them to your website. Digital marketing uses a variety of strategies to attract potential and existing customers to your site. This includes using social media, blogging, email campaigns, search engine marketing (SEM), and SEO to get your services in front of your target audience online.
Some HVAC companies use several digital marketing tactics while others only use one or two. You need to do what works best for your budget and time. Digital marketing can easily be a full-time job. It's doable, but ambitious to run a successful HVAC business, and stay on top of your digital marketing efforts. As a result, things might start to fall through the cracks.
HVAC Local Business & Service Marketing: We've created a system for HVAC businesses to easily market their services online without breaking the bank. Our platform makes it much easier than ever before for people who need service or repairs, giving you access to more leads!
Learn more about KGG Local Marketing ➞